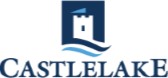 Castlelake, L.P. is a global private investment firm managing private funds with approximately 15.3 billion dollars in assets on behalf of endowments, foundations, public and private pension plans, private funds, family offices, insurance companies and sovereign wealth funds. We are a relationship-oriented, preferred liquidity provider in complex, small-to-mid-size, asset-based opportunities.
Castlelake focuses on investments in aviation, alternative assets, performing and sub-performing loans, corporate special situations and emerging markets. The firm's investment strategy is predicated on superior sourcing, fundamental value-based due diligence, and a willingness to embrace complexity in an effort to capitalize on differentiated investment opportunities. Aviation is one of Castlelake's largest investment strategies with nearly 600 aircraft acquisitions since inception and a current portfolio of more than 300 aircraft. In addition to aircraft leasing, Castlelake also invests in aviation debt, equity and other corporate securities.
Castlelake is a firm that values an ethical, positive, creative and dynamic culture of team work and camaraderie.  We want our employees to leverage their areas of expertise to add value to the firm and provide our investors with a superior risk-adjusted return.  The firm maintains offices in Minneapolis, London, Singapore and Dublin.
On behalf of our client, Castlelake, Peak Performance are seeking applications for the following positions: